About Us
Autotest was established in 1973 as one of the leading Supplier, Exporter, Service Provider and Manufacturer of Special Purpose Machines, Special Purpose Test Rigs, Assy. Line & Process Equipments and Garage Equipments.
Manufactured using latest technology with quality raw materials, these products adapt varied applications in Electrical, Automobile and Electronic Industries for applications like Speedometer Cables, Dash Board Instruments, Ignition & Light Weight Switches, Cars and Two wheelers, Headlights and others. Our company is supported by a team of highly skilled professionals holding vast knowledge and experience. They execute our high end business operations with complete perfection and dedication. They ensure optimum satisfaction to our clients by maintaining standard quality policy and ethical business practices.
Due to our commitment and passion, we have earned great appreciation all over the world in from of numerous clients. They have provided us an opportunity to serve them so long that has, eventually encourages us to perform the best.

Products Range
Our robust infrastructural facilities allows us to manufacture, supply and export an extensive range of following products:

Special Purpose Machines
Special Purpose Test Rigs
Assy. Line & Process Equipments
Garage Equipments
For Over 40 Years Our Services Include:
Plant Modernisation
Embedded hardware & software solutions for OEM
Computerised data acquisition and controls
Solution for electronic automation and product development
Infrastructure Facility
We have established a modern infrastructural facility that allows us to develop our Products with cutting edge technology. We take pride in possessing a modern manufacturing unit that is equipped with latest machines & equipment, allowing us to ensure superior quality throughout the manufacturing process. Our manufacturing unit also enable us to offer customized solutions to our clients to suit their requirements. The entire business operations are managed by highly qualified and experienced team of Engineers, Skilled Technician, Draftsmen and other professionals.

List of Machinery

Leakage Test RIG

Leakage Test Rig For Silencer, Muffler, Catalytic Converter Etc. (pressure Decay Method)
Leakage Test Rig For Radiators.
Leakage Test Rig For Any Other Automobile Component
Leakage Test Rig For Axle Housing (water Immersion Method)
Leakage Test Rig For Cylinder Head Valve Seat (pressure Decay Method.
Leakage Test Rig For Cylinder Head Water Gallery
Leakage Test Rig For Exhaust Pipe
Leakage Test Rig For Fuel Tanks Of Cars, Two Wheelers, Tractors (water Immersion Method)
Leakage Test Rig For Plastic Fuel Tank, Oil Tank, Washer Wind Shield Etc. (pressure Decay Method)
Leakage Test Rig For Two Wheeler Filter

Shock Absorber

Assy. Fixtures etc.
Automatic oil dispenser for shocker tubes
Automatic tube cutting machine
Endurance testing machine
Lock ring tightening machine for rly. Shock absorver
P.C. based dynamic testing machine
Shocker tubes cleaning machine

Car/Two Wheeler Seats And Seat Frame Assy.

Hardness test rig for urethane foam
Recliner operation durability test rig.
Resilience test apparatus
Seat cushion assy. Durability test rig
Seat cushion assy. Static and dynamic wrinkels test rig.
Seat fame assy. Center tensile test rig
Seat frame assy. Headrest fatigue test rig
Simulated fatigue test rig for driver/assistant seat
Test rig for checking deflection set by constant compression
Test rig for checking deflection set by repeated compression of urethane fome.
Test rig for checking eccentric fatigue and horizontal fatigue of seat frame assy.

Ball Joints And Tie Rod Ends

Abrasion resistance test rig
Dust cover drag strength test rig
Fatigue strength test rig
Muddy water durability test rig
Pull out/Push out strength test rig
Torque test rig

Environmental Test Equipment

Dust test chamber
Hot & Cold chamber
Humidity chamber
Salt spray test chamber (Cass method)
Salt Spray Test Chamber (Fog method)
Vibration testing machine
Water spray test chamber

Tyre Mounting Machine

Micro processor based automatic tyre inflator
Motorcycle tyre mounting machine
Scooter tyre mounting machine
Tractor front and rear tyre mounting machines

Rubber Components

Bonding strength test rig for engine mounts bushes etc
Durability test (Related pressure and vibration test) rig for radiator hoses.
Fatigue test rig for engine mounts
Lip opening pressure test rig for oil seals.
Performance test rig for oil seals
Pressure/Vacuum test rig for radiator hoses
Test rig for checking static load Vs deflection characteristics of engine mounts.
Test rig for static/dynamic spring constant of engine mounts
Torque test rig for bushes etc

Auto Electrical Part

Endurance test rig for all type of ignition and light switches
Endurance test rig for combination switches of cars and two wheelers
Endurance test rig for electric horns
Endurance test rig for flashers
Gas leakage test rig for spark plug
Lift test rig for automobile lamps
Mechanical impact test rig for spark plug
Performance and endurance test rig for all types of dash board instruments
Performance and endurance test rigs for oil pressure switches
Performance test rig for dynamo, starter motor etc.
Performance test rig for electric horns
Performance test rig for ignition coils
Performance, pressure test and endurance test rigs for stoplight switches
Photometric integrator for automatic lamps
Sparking under pressure test rig for spark plug
Torsion test rig automobile lamps
Ultimate breaking moment test rig for speedometer cable
Wiring harness continuity and short circuiting tst rig

Clutch Disc And Cover Assy.

Burst testing machine for clutch facing
Clutch release durability test rig
Digital load Vs deflection testing machine for clutch springs
Endurance testing machine for clutch springs.
PC based load Vs deflection test rig for clutch diaphragm springs.
PC based machine for checking coeffcient of friction of facing material
PC based test for checking torsional characteristic of clutch disc assy.
PC based test rig for checking lift height, release stroke Vs release load and release stroke and release stroke Vs lift height characteristic of clutch cover assy.
Performance and endurance test rigs for two wheeler centrifugal and disc type clutches.
Run-out checking machine for clutch facing
Stroking test rig for clutch cover assy.
Test rig for checking torsional characteristic of clutch disc assy. (Manual)
Torsional endurance testing machine for clutch disc assy.
UTM for checking physical properties of clutch facing material

Fuel Tanks

PLC controlled fully automatic leakage test rig
Pressure cycling test rig for fuel tanks
Venting tip angle test rig for fuel tanks
Vertical sweep vibration durability testing machine

Rear View Mirrors

Angle Checking of glass = 100% testing
Assy. Line for mirrors, end of line testing.
Bending test rig
Dust Test Chamber
Electrical Mirrors Endurance Test
Electrical test Bench for Mirror Light
Endurance Test Rear View Mirror
Folding Angle Test
Hot-Cold chamber for temperature resistance test
Impact test rig
Leak Testing Mirror Light
Pull force testing machine
Salt Spray Test Chamber.
Spherometer to determine the radius of curvature
Test rig for checking distortion factor
Vibration testing machine
Water Spray Test Chamber

Automotive Filter

Air cleaner test rig
Air filter test rig
Automatic pleating machine Adhesive dispenser
Bubble test rig
Burst test rig for filter
Differential pressure strength test rig for filter element
Drain back oil test rig for oil filters
Fuel filter test rig
Hot air test rig for air cleaner
Hot-Cold chamber for ageing test for filters
Leakage test rig for two wheeler air filter
Media migration test rig
Oil filter test rig
Pressure drop test for air filter
Pressure impulse test rig for oil filters
Salt Spray test chamber
Vibration testing machine

Wheels/Rims For Cars, Trucks And Buses

Dynamic cornering fatigue test rig
Dynamic radial fatigue test rig
Impact loading test machine
Plunger and Bead Unseating Test Rig
Test rig endurance test of disc wheel and demountable rim under dynamic radial road

Dispensers

Adhesive dispenser
Automatic diesel dispenser
Automatic greasing device for bushes, oil seal hearings etc
Automatic oil dispenser for filling pre-set quantity of oil in engine, transmission, differential cleaner etc.
Automatic radiator water filling equipment
Brake oil supply and bleeding equipment
Gasoline dispenser

For Tractor Components

Hydraulic gear pump test rig
Hydraulic lift test rig
Lub. Oil pump test rig
Roller Tester
Transmission test rig

Radiators

Leakage test rig for radiators
Temperature and pressure cycling test rig for radiators cap
Test rig for thermal performance of radiators
Twist test rig for radiators
Vibration testing machine
Quality Assurance
Our company has achieved expertise in the sphere of Designing & Manufacturing a wide range of SPMs, Special Purpose Test Rigs, Assembly Line Equipment, Garage Equipment and Special Purpose Machine. We believe that by offering quality product and maintaining the same policy for ever, would provide high level of satisfaction to our clients. We follow latest manufacturing process and use quality raw material that ensure optimum reliability and safety of the products.

Clientele
Leveraging on our industrial experience, we have been able to offer a wide range of Products. It has earned large number of clients all over the world that includes:
A.G. Industries
Amalgamations Repco Ltd.
AP Clutches
Ashok Leyland Ltd.
ASK Automotive Pvt. Ltd.
Automax
Bajaj Auto Ltd.
Bharat Gears
Clutch Auto Ltd.
Eicher Tractors Ltd.
Escort Ltd.
Hero Cycles Ltd.
Hero Motocorp Ltd. (Gurgaon, Haridwar)
Hindustan Motors Ltd.
Honda Motorcycle & Scooter India Pvt. Ltd.
Imperial Auto Industries
Imperial Auto Ltd.
Internationl Centre For Automotive Technology (ICAT)
Jay Bharat Maruti Ltd.
Jay Yushin Ltd.
JBM Auto Ltd.
JCB India Ltd. (Ballabgarh)
Kiran Udyog Pvt. Ltd.
LML Ltd.
Lumax Automotive Systems Ltd.
M & M Auto Industries Ltd.
Magneti Marelli Skh India Pvt. Ltd.
Mahindra & Mahindra Ltd.
Majestic Auto Ltd.
Maruti Suzuki India Ltd.
Maxop Engineering Pvt. Ltd.

Microtek India Pvt. Ltd.
Minda Industries Ltd.
Munjal Auto Industries Ltd.
Napino Auto & Electronics Ltd.
Neel Metals Products Ltd.
New Holland Fiat India Pvt. Ltd.
Purolator (I) Ltd.
Rasandik Engg. Industires Ltd.
Rico Auto Industries Ltd.
Royal Enfield Ltd.
Sandhar Automotive Ltd.
Sigma Fredengurg Nok India Pvt. Ltd.
Sigma Moulds & Stamping Pvt. Ltd.
SKH Magneti Marelli Systems Exh. Pvt. Ltd
SKH Metals Ltd.
SMC Pneumatic (India) Pvt. Ltd.
Sona Steering Systems Ltd.
Sumi Motherson Innovative Engg. Ltd.
Sunbeam Castings
Super Seals India Ltd.
Tafe International Traktor Ve Tarim Ekipmani Sanayi Ve Ticaret Ltd. (Turkey)
Tata Motors Ltd. (Jamshedpur)
Thai Summit Neel Auto Pvt. Ltd.
The West India Power Equipments (P) Ltd.
Timkin Engineering & Research India Pvt. Ltd.
Tirsam (Algeria)
Tractor And Farm Equipment Ltd. (Tafe)
TVS Suzuki Ltd.
Walker Exhaust (I) Pvt. Ltd.
Windors Exports
Yamaha Motorcycle
Why Us?

Ethical business practices.
Experienced workforce
Latest manufacturing technology
Robust infrastructural facility
Timely deliveries of the consignment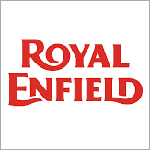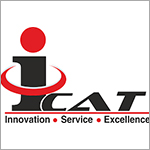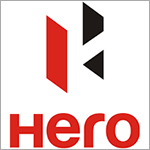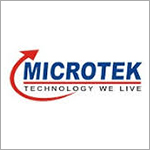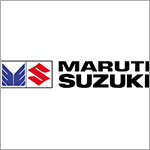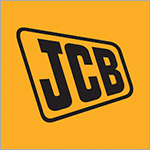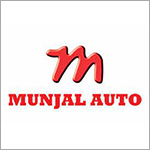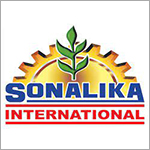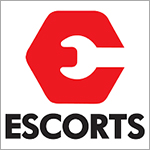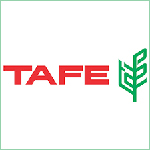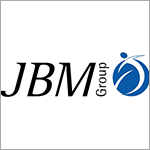 Read More